Influencer, YouTuber, and mom Joy embraced motorized shades to provide child safety but also discovered the style and convenience of smart shades.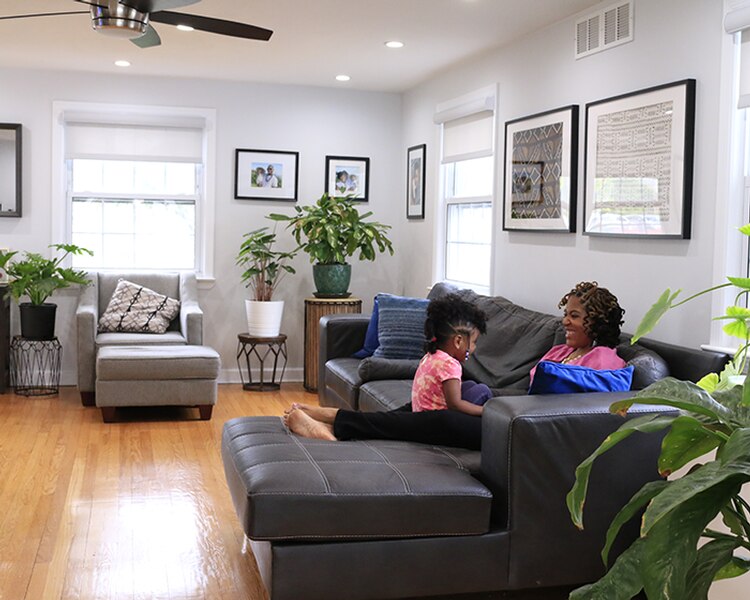 Parenting influencer Joy wanted to provide her daughter Lyric with a safer space to play. With no dangerous cords for children to get tangled in, she knew motorized shades were a great child-safe option. Her husband Andre had wanted motorized shades for a long time, and with their curious daughter exploring their home, it finally felt like the perfect time.
Beyond the child safety aspect, Joy thought it was time to upgrade her family's window coverings anyway. Previously, their living room was a hodge-podge of regular blinds and mismatched cordless replacement blinds leftover from the previous homeowner. The blinds had long cords, and Joy and her husband had to tie them up to keep them out of Lyric's way. The new blinds, however, were vinyl and far from toddler-proof.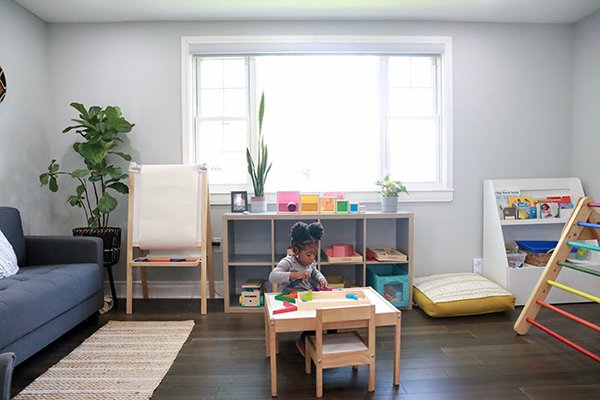 "This is a huge step up for us. Not having any strings or vinyl blinds to be ruined by our daughter is a game-changer visually speaking, but also in terms of safety," Joy said.
The family loves natural light but taking the time to open the blinds every day was a drag. Now their upgraded smart shades can rest at any level or open completely, all with the press of a button. Plus, Joy and her family can set a schedule for their shades thanks to app control, so this busy family can put natural light on their schedule.
Working with Glamour Decorating was a breeze. These knowledgeable Somfy Experts came to Joy's home to measure all of their windows and lead them through the process to choose a look that was perfect for their home. A few weeks later Glamour Decorating came back out to install and program the shades, instantly upgrading the look of their home.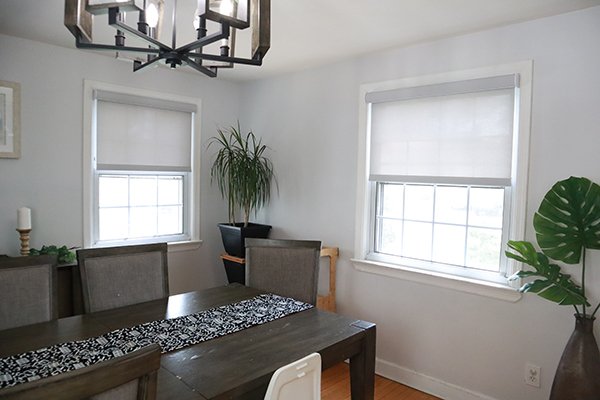 "Each shade was custom-fitted to our windows. We got to choose the design, color, and level of transparency," Joy said.
Creating a simple smart home has never been easier. Joy and her family can now raise or lower the shades with a remote, a smartphone app, or even with voice control. Best of all, when she raises her shades they disappear completely out of sight, keeping their daughter's attention elsewhere.
"We are in love with our new motorized shades," Joy said. "One click and watch the magic happen."